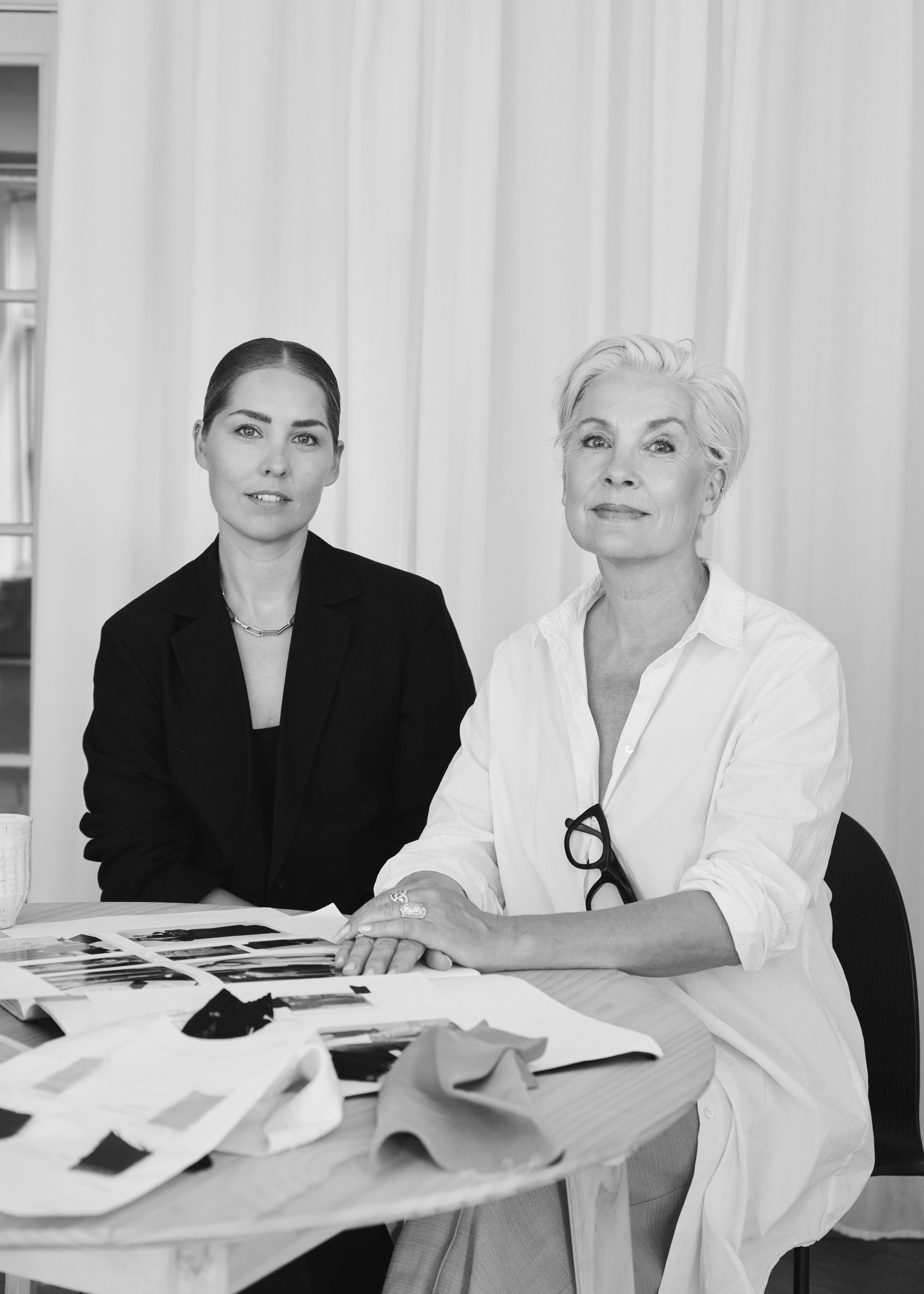 ABOUT US
HERSKIND is a Danish fashion brand that was established by designer Birgitte Herskind. Our goal is to redefine fashion and expression on a global scale. We emphasize individuality and place a strong focus on quality, craftsmanship, and detail-oriented design, positioning themselves as a leading figure in Danish fashion.


The core of HERSKIND lies in the creative collaboration between Birgitte Herskind and her daughter, Andrea. Their shared passion and authenticity infuse the brand's minimalist luxury clothing, with a particular emphasis on designs that complement and enhance the feminine silhouette.


HERSKIND's philosophy revolves around offering timeless clothing that blends classic virtues with the latest trends, epitomizing the concept of minimalist luxury. Each garment is carefully crafted to exude confidence and elegance while drawing inspiration from the beauty and diversity of nature.


Sustainability is a fundamental value for HERSKIND, evident in their commitment to using certified organic and environmentally friendly materials. They prioritize responsible production methods that emphasize durability, aiming to create pieces that can be cherished for generations. This approach reflects their dedication to positively impacting the fashion industry's long-term perspectives.
As seen in



OUR VISION
Our mission is to design stylish clothing collections with a unique character for trendsetters and those who seek strength and inspiration. Through collaboration and the use of carefully selected materials, we prioritize quality, craftsmanship, and detail-oriented design to create long-lasting value and enhance our international presence in the fashion world.
OUR MISSION
We want to make a lasting impact on the international fashion scene by introducing ambitious and exclusive designs that set new standards for fashion and expression. We are committed to crafting responsible collections that inspire individuality while reflecting our distinct character. Our goal is to lead the way and push the boundaries of what Danish fashion can achieve.
OUR VALUES
At HERSKIND, we embody ambitious quality, infusing every step with authenticity and unwavering passion. Trust is paramount as we deliver high standards and genuine value, fostering a welcoming community that uplifts and empowers all connected to our vision.